Prince Harry & Meghan Markle are ENGAGED!
Uncategorized
November 27, 2017,
Comments Off
Kensington Palace has confirmed that Prince Harry and actress Meghan Markleare engaged.
The engagement was officially announced with two statements. The official Twitter account for Kensington Palace also shared details of the engagement.
According to the details shared, the engagement occurred earlier this month in London. The wedding is scheduled for Spring 2018.
The Duke and Duchess of Cambridge said of the engagement: 'We are very excited for Harry and Meghan. It has been wonderful getting to know Meghan and to see how happy she and Harry are together.'
See the statements below.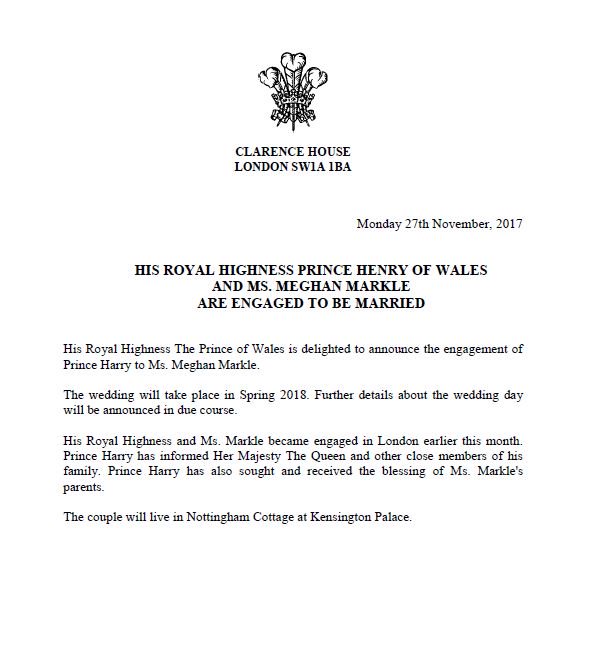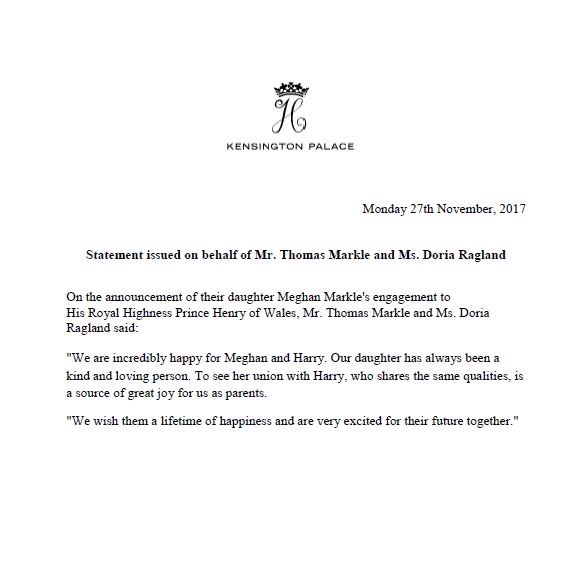 Photo Credit: Twitter.com/KensingtonRoyal