Lupita Nyong'o Nabs a Double Cover for Harper's Bazaar UK's April 2015 Issue
Uncategorized
April 1, 2015,
39 Comments
Hollywood actress Lupita Nyong'o is fresh-faced and a natural beauty in her spread and cover for Harper's Bazaar UK's April 2015 issue.
The Mexican-Kenyan actress is photographed by Alexi Lubormirski and styled by Miranda Almond for Harper's Bazaar. One of the cover shows the 12 Years a Slave actress wearing a stunning white floral leather dress by Fendi, teamed with a simple pink flower on the left hand side of her head.
In the magazine she talks about still not being used to fame, having to explain to people that Kenyans speak English and more.
Read excerpts from her interview below.
On her fame: You know, I thought it would come to an end after the Oscars. I thought the Oscars would come and go and then all of a sudden everything would be back to normal and I'd be back in my apartment.
On her acceptance speeches: I wish that I took it more lightly sometimes because it costs a lot. Which is why I can't do those speeches every weekend, because it costs a lot to share from such a deep place, if you will. But I don't know how to speak from any other place. Kenyans are very ceremonial. There is a formality that comes with gatherings and comes from our colonial conditioning… Oratory is something that's really important to Kenyans, the way one speaks to the masses, it's an art almost.
On her heritage: I don't feel like the responsibility I feel comes from any place other than my gut. I feel a responsibility to speak about certain things because I wish someone had spoken about them for me. I know I'm in a unique position where lots of people all over the world are seeing me and connecting with me, and perhaps because of my demographic and how limited representation is for my demographic, I do feel not a responsibility but an impetus to speak. It's an impetus… It's 2015, man. We could all use some diversity. It can get tedious to have to explain that I speak English because Kenyans speak English.
On being an actor: I enjoy learning new things. I enjoy being uncomfortable for some reason. It's more interesting, more challenging… That's why I'm an actor. Because there's nothing comfortable about being an actor. You're always out on a ledge, you know?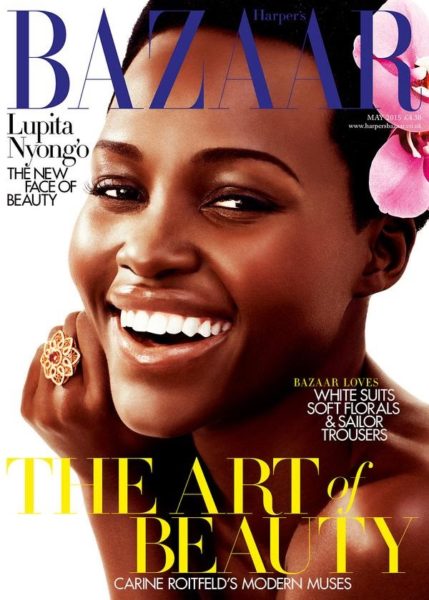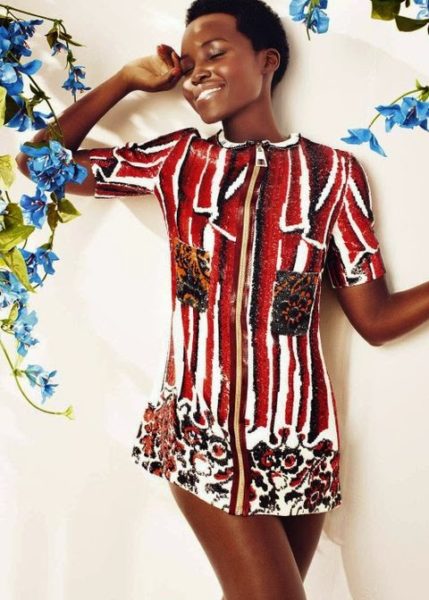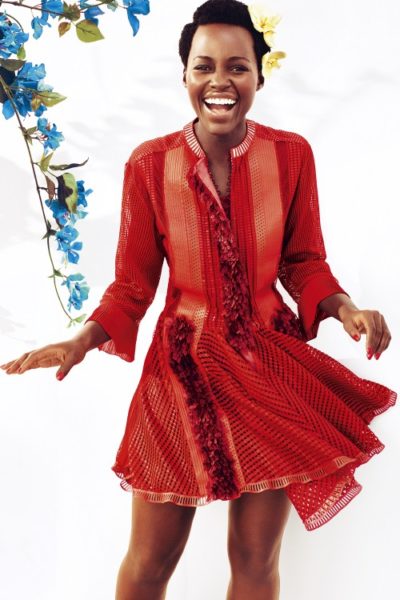 Photo Credit: Harper's Bazaar UK | Instagram/lupitanyongo